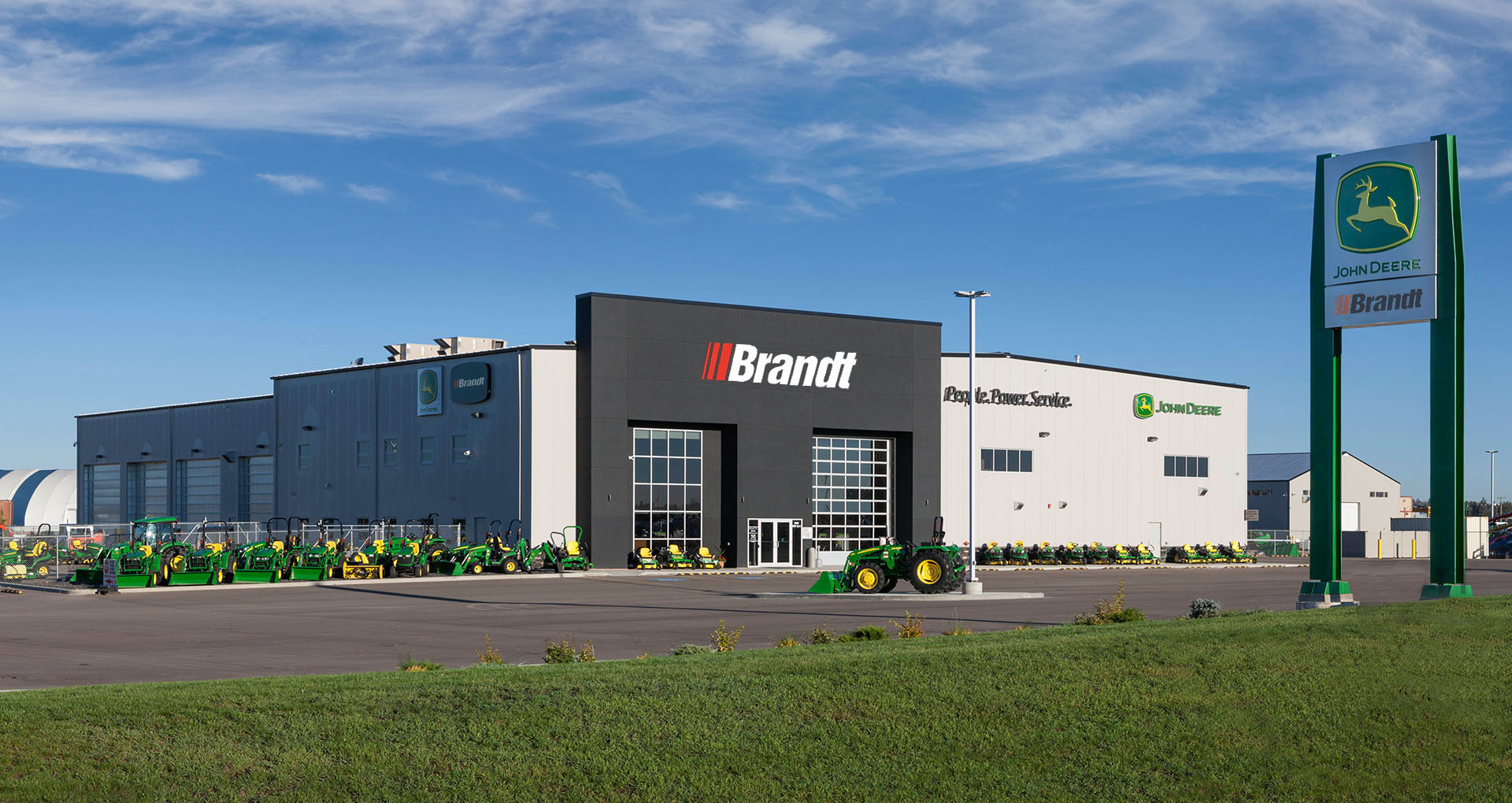 302 Pioneer Trail South, Hanna, Alberta
Located in the heart of Alberta's breadbasket is the town of Hanna. With a vast agricultural drawing area and a limited supply of existing buildings in town, Imperial undertook to develop a large new commercial building that would accommodate a John Deere dealership for decades to come. Imperial acquired a 66.75 acre parcel of land at the southern boundary of the town. The property which was specifically chosen, afforded exceptional access to and from all major thoroughfares and its location provided incredible exposure for any business. A 16.5 acre parcel was subdivided and rezoned to allow for the new development.
Construction of two separate buildings were completed in 2018. The main dealership building is 24,847 ft² and an ancillary building of 4,044 ft² for a total of 28,891 ft². Both buildings were constructed using a steel superstructure and a combination of concrete, stucco and metal siding to complete the exterior finish. The main floor of the dealership building features several offices and a large show room. The second level is designed as a mezzanine level that features several offices and meeting rooms. The 16,000 ft² of built out shop space incorporates 10 technical work stations complete with equipment that will accommodate the repair of any agricultural implement.
The dealership building also features a 10 ton crane with a crane way that spans several work stations. Other features include a state-of-the-art wash facility and a highly advanced air handling system. The building is fully sprinklered and powered by an 800 amp 600 volt electrical service. The second building was specifically designed to handle the storage of all parts and serve as overflow space for small equipment and seasonal merchandise.