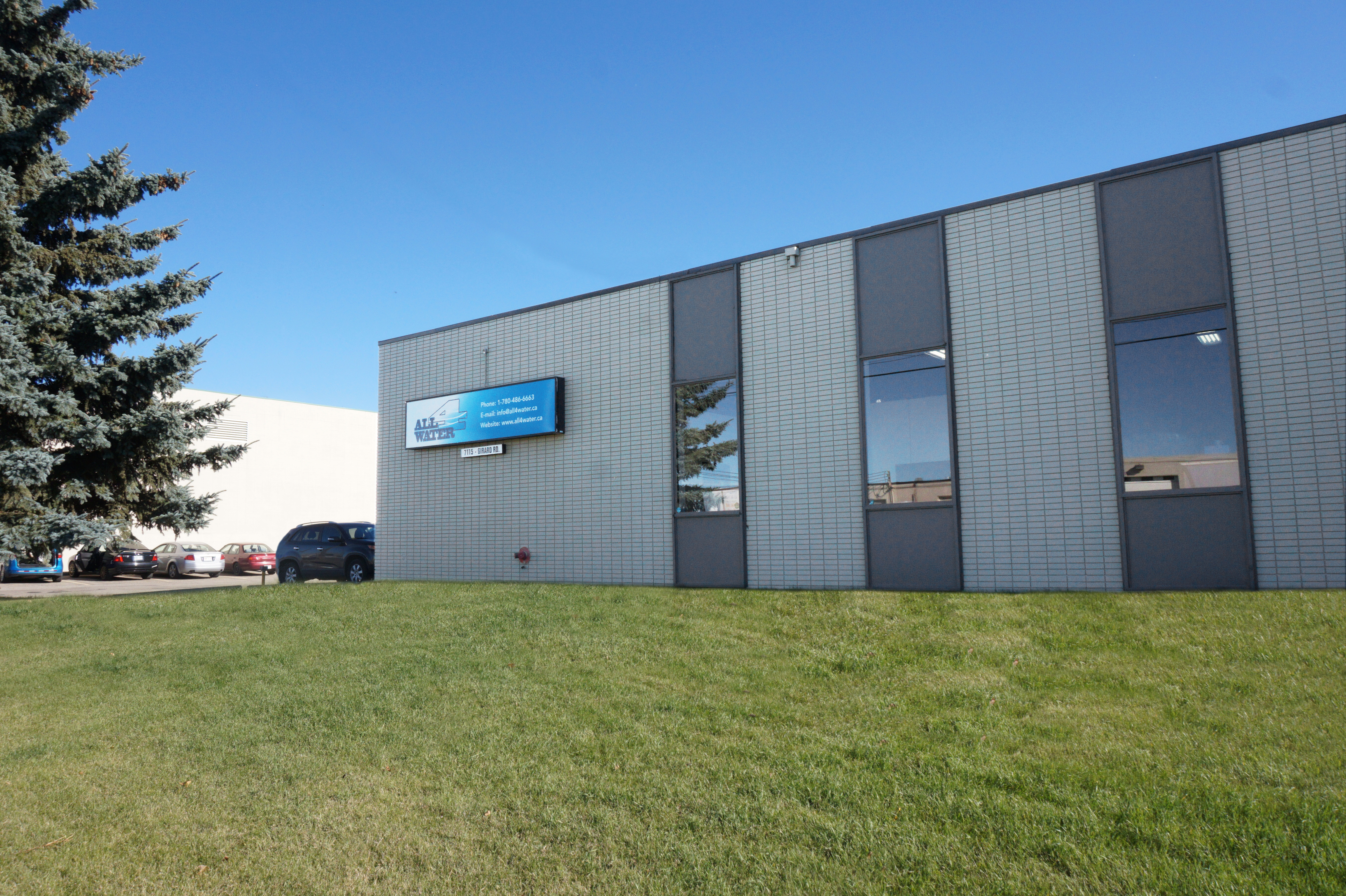 7115 Girard Road Edmonton, Alberta
The Clear Water Bottling Building is situated on a 2 acre site in one of Edmonton's most sought after industrial areas. Situated just east of 75 Street and the very popular Argyll Road, it's location is strategic given its ease of access and proximity to most major arterial roadways and truck routes.
Developed in 1982 this 50,000 ft² concrete block building is ideally suited for manufacturing and distribution. Extensive upgrades to Health Canada standards has enhanced its appearance as well as its functionality. Some notable upgrades include new 1200 amp power service, state of the art fire suppression and fire alarm systems. The property is fully paved with both dock and grade loading and has a generous energized parking lot. With 7,500 ft² of office and 42,500 ft² of production space, the building is ideally suited for its current occupant.
Clear Water Bottling Inc. – is an Edmonton based state of the art bottling company supplying the private label market throughout Canada. With a total of 11 production lines and the ability to bottle 720,000 bottles per day, production begins with PET resin and ends with a filled, great tasting bottle of water.
The company is rapidly expanding with sights set on continued growth and expansion in the international market, namely the United States and China. Products include various sizes of reverse osmosis bottled water, bottled spring water, bottled soda pop, bottled carbonated water, and specialized production of caps and bottle molds when desired. Sizes include 350ml up to 18.9L bottles.
With their state of the art facilities, the company has the flexibility to produce privately labelled products and also offers the ability to create a bottle design entirely specific to suit a customer's needs. Biodegradable bottles are available to the consumer and unlike any other in the industry. Canadian Bottled Water's biodegradable products require no sunlight or oxygen to degrade in landfills, making them completely biodegradable.