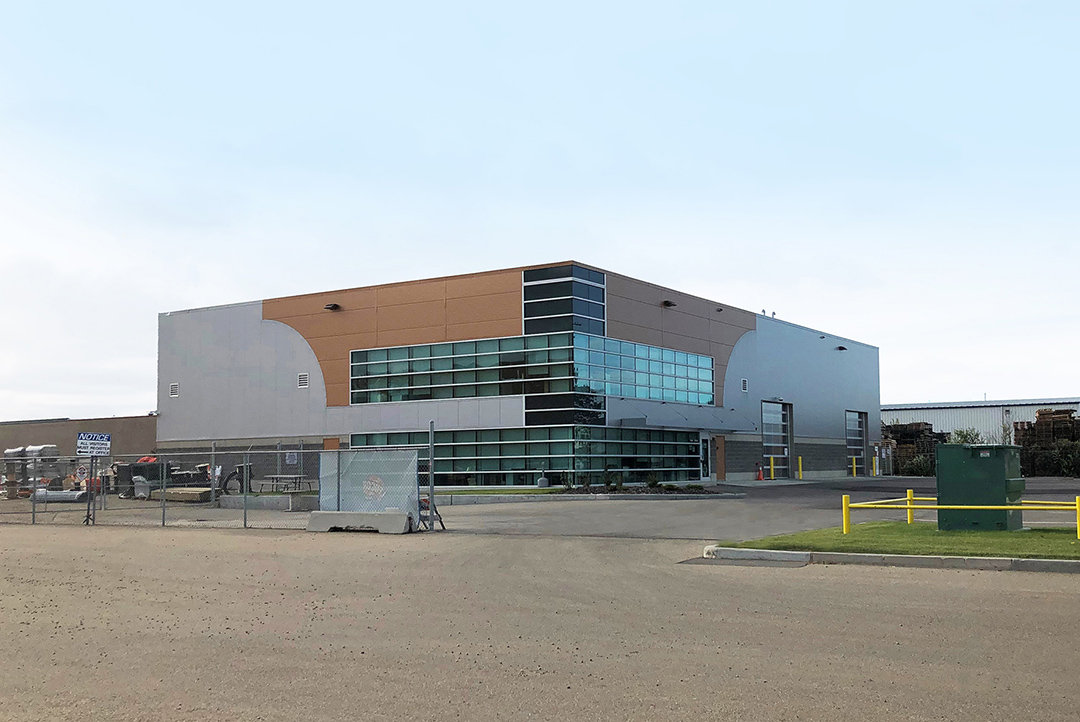 Coppertone Industrial Common: 11921 – 152 St, Edmonton, AB
Within Imperial's Coppertone Industrial Common is a cluster of first-rate service and industrial buildings with one common theme. Each of our buildings share a copper façade that creates a look of quality that stands head and shoulders above anything in the immediate area and more notably they are immediately identified as an Imperial Equities' property. The newest addition to Coppertone Industrial Common is our Coppertone III property.
Developed by Imperial Equities in 2018 this innovative 12,124 ft2 building has incorporated many of the LEEDS building standards and is situated on 1.25 acres of completely serviced and surfaced land. The ultra modern 3,500 ft2 office component is positioned on 2 levels and features two separate stairwells each with exterior access. The warehouse/shop boasts elements that will rival most LEEDS certified buildings with fully automated LED lighting, energy efficient mechanical systems and even a built-in oil separator.
Ledcor Group – is a diversified construction company with teams of people who are proven in their industries. They work to design, build, transport, operate and maintain projects all over North America. They believe that projects are about more than concrete and steel. They are about people and the power of partnerships with employees, communities, contractors and clients.
Ledcor believes in building trust in the places where they do business—whether that's by engaging honestly, by giving back, by putting safety first, or by looking for smarter, more sustainable ways to get the job done right.