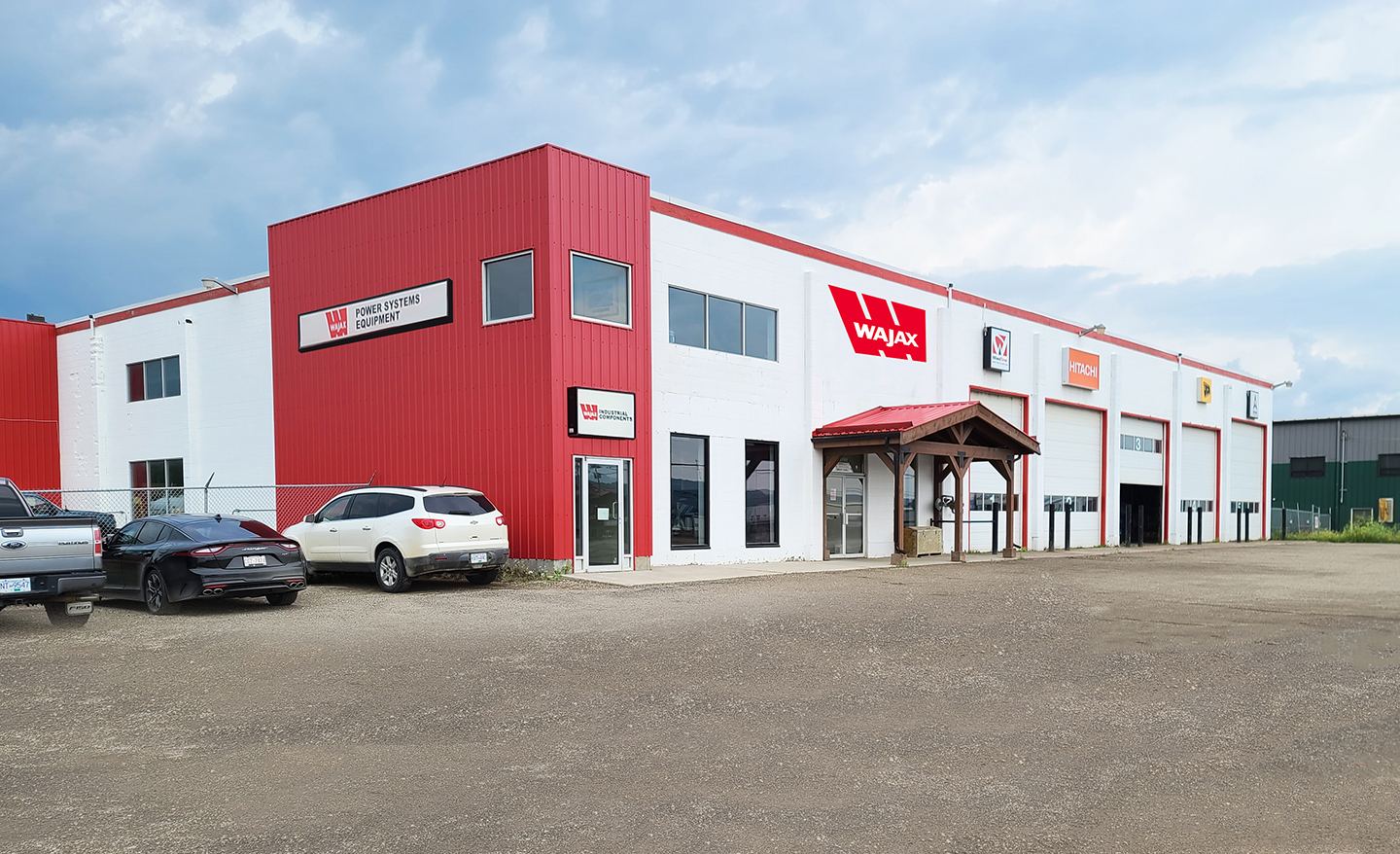 10135 Finning Front, Fort St. John, British Columbia
Located in the heart of British Columbia's booming energy capital, this 21,140 square foot, concrete block industrial building is situated on 4.62 acres and fully leased to Wajax, one of Canada's longest standing and most diversified industrial products and services providers. The building features seven grade-level overhead doors, including two 18-foot by 18-foot doors, two 5-ton cranes and one 1.5-ton crane. It also has a two-story modern office component, a secure storage yard and freestanding yard storage structures.
As Landlord, we moved quickly to bring the building into our energy efficiency program and to enhancing the property with installations of LED lighting throughout, along with new insulation and roof repairs.
Fort St. John is the energy centre of British Columbia with extensive energy related activity, growing capital investment and strong economic projections. The combination of a strong tenant and an attractive market made the purchase an ideal entry into British Columbia for IEI.
Wajax – As a leading industrial products and service provider, Wajax has been serving major Canadian industries for well over a century and a half. As one of the oldest businesses in Canada, Wajax has played an active role in the development of the country's infrastructure. Its roots trace back to 1858 when B.J. Coghlin opened a blacksmith shop in Montreal. The business continued to grow steadily in manufacturing and in 1954 it acquired its first mobile equipment subsidiary – a manufacturer of portable pressure pumps by Watson Jack & Co. Limited. With that the brand "Wajax" was born.
Today, Wajax operates more than 100 branches across Canada and represents a wide range of leading world-wide manufacturers. The company continues to expand and acquire additional and highly specialized companies to service the construction, industrial/commercial, transportation, the oil sands, forestry, oil and gas, metal processing, and mining market sectors.
Wajax prides itself on sales and service excellence and their world-class brands and products. The organization ardently attributes its success to the relationships cultivated throughout its customer base, its vendors and within the entire Wajax team.
Listed on the Toronto Stock Exchange, Wajax trades under the symbol WJX.