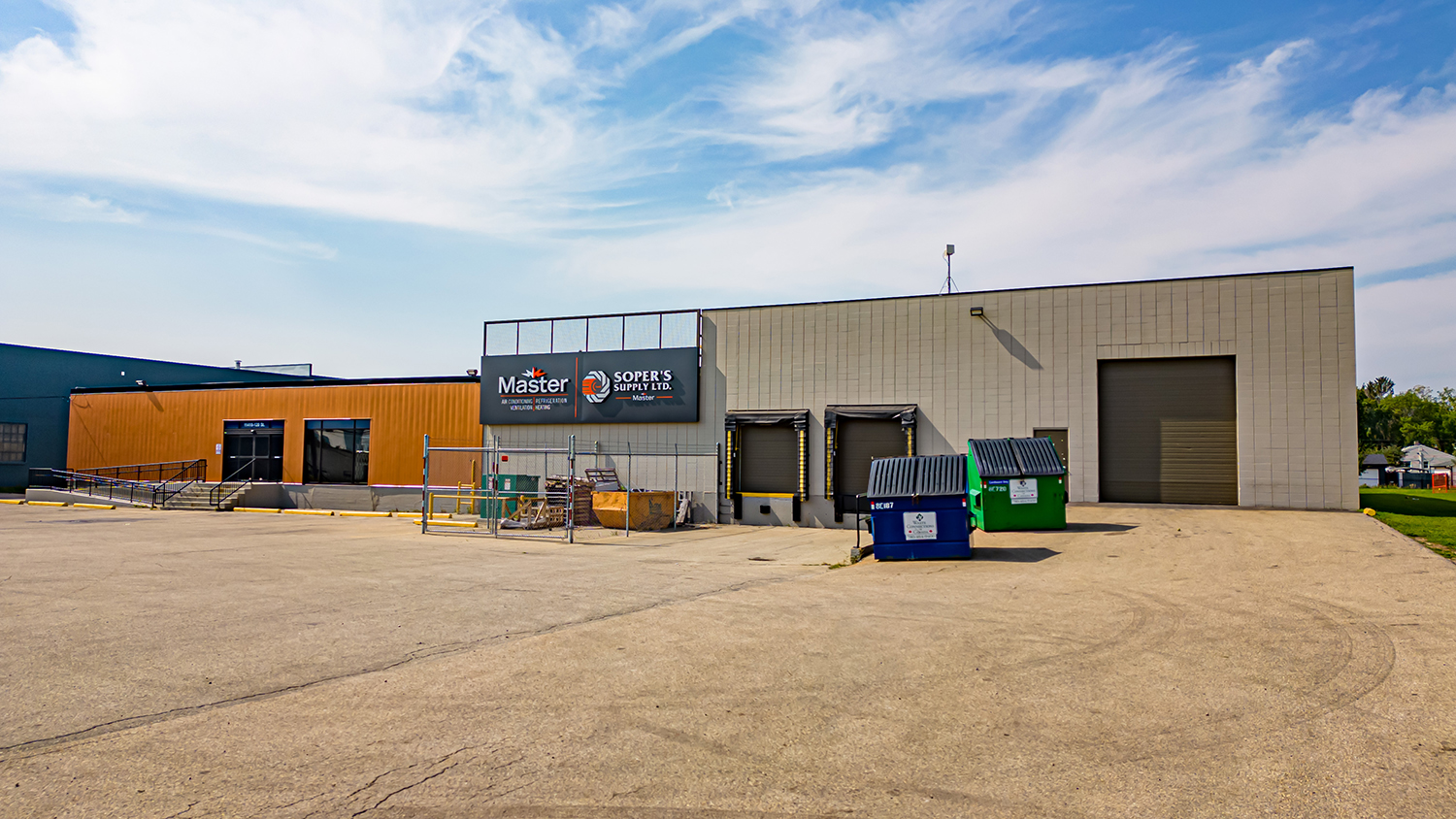 11418 – 120 Street Edmonton, Alberta
This well-located industrial warehouse building in north-central Edmonton was specifically chosen to be the new location for the Master Group and Soper's Supply.  The tenant, a large national company, wanted to expand its footprint in Alberta which consequently resulted in a long-term tenancy arrangement with Imperial.  The tenant required certain upgrades and finishes to suit their business needs which Imperial undertook to complete. The property is comprised of a 1.58 acre site together with a 25,595 ft² building. The premises were architecturally designed with a configuration of 10,000 ft² of sales and administration areas including built to suit offices, training room and staff areas. The building received an exterior facelift and improvements to the base building, roof, mechanical, electrical, plumbing, entrances, windows, warehouse, parking lot, site, landscaping and loading areas. The building boasts a sophisticated mechanical layout to showcase the products of the tenant and features fully air-conditioned warehouse areas.
Master Group – Founded in 1952, Master Group is the oldest and largest independent distributors in the air conditioning, refrigeration, ventilation and heating fields in Canada, serving the residential, commercial and industrial sectors. Master Group has been named one of Canada's best-managed companies since 2010 and is the largest HVAC/R distributor in Canada. Master Group holds over 1000 product lines in inventory and has exclusive Western Canadian distribution rights for YORK residential ducted systems and commercial rooftops, as well as for Fujitsu AirStage VRF commercial products. Master Group provides value to its customers by integrating products and services and providing optimal HVAC-R solutions. Master Group has 44 branches and 4 distributions centres across Canada and has been expanding rapidly in Western Canada, expanding its national network with new locations and acquisitions, including the 2020 acquisition of Alberta-based Soper's Supply.