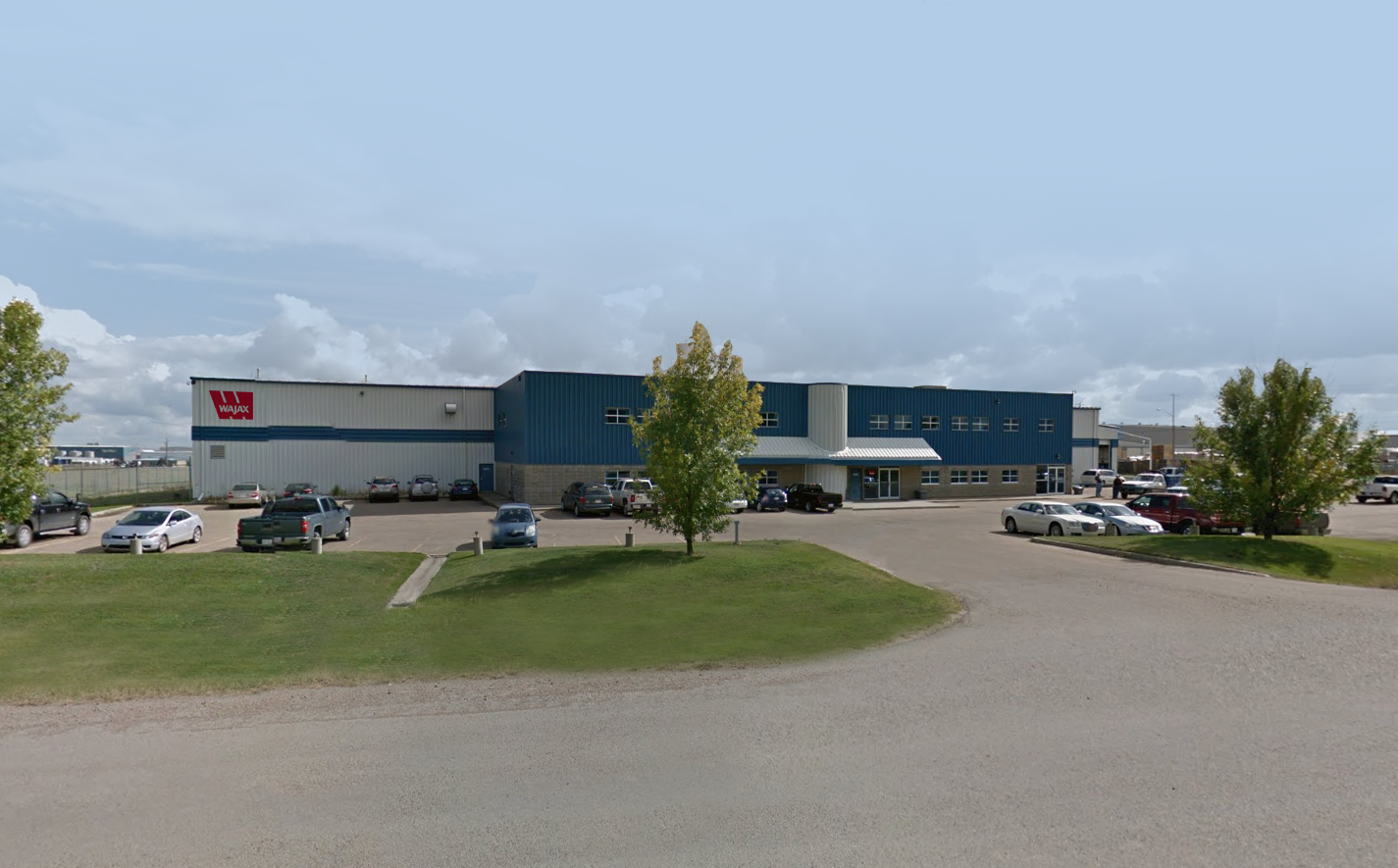 1403 – 5th Street, Nisku, Alberta
The Wajax Building is located within the Nisku Business Park, one of North America's leading industrial manufacturing and service areas. Nisku Park is a well-developed and mature industrial park and centre of manufacturing activity for Northern Alberta and the Edmonton Metropolitan Region. The area is strategically located, proximate to the QE2 highway and the Edmonton International Airport.
The property consists of 2.82 acres with a 37,200 ft² single-tenant industrial building originally constructed in 1996. The building is a structural steel frame/concrete block building with a decorative front facade. The building includes 11,600 ft² of office space located over two floors with open office areas and perimeter offices and boardroom areas. The 25,600 ft² of warehouse and shop space which consists of mainly open workspace, insulated metal walls/ceilings and craneways supporting four bridge cranes. The site is fully fenced landscaped and has an abundance of paved and energized vehicle parking stalls.
Wajax – As a leading industrial products and service provider, Wajax has been serving major Canadian industries for well over a century and a half. As one of the oldest businesses in Canada, Wajax has played an active role in the development of the country's infrastructure. Its roots trace back to 1858 when B.J. Coghlin opened a blacksmith shop in Montreal. The business continued to grow steadily in manufacturing and in 1954 it acquired its first mobile equipment subsidiary – a manufacturer of portable pressure pumps by Watson Jack & Co. Limited. With that the brand "Wajax" was born.
Today, Wajax operates more than 100 branches across Canada and represents a wide range of leading world-wide manufacturers. The company continues to expand and acquire additional and highly specialized companies to service the construction, industrial/commercial, transportation, the oil sands, forestry, oil and gas, metal processing, and mining market sectors.
Wajax prides itself on sales and service excellence and their world-class brands and products. The organization ardently attributes its success to the relationships cultivated throughout its customer base, its vendors and within the entire Wajax team.
Listed on the Toronto Stock Exchange, Wajax trades under the symbol WJX.