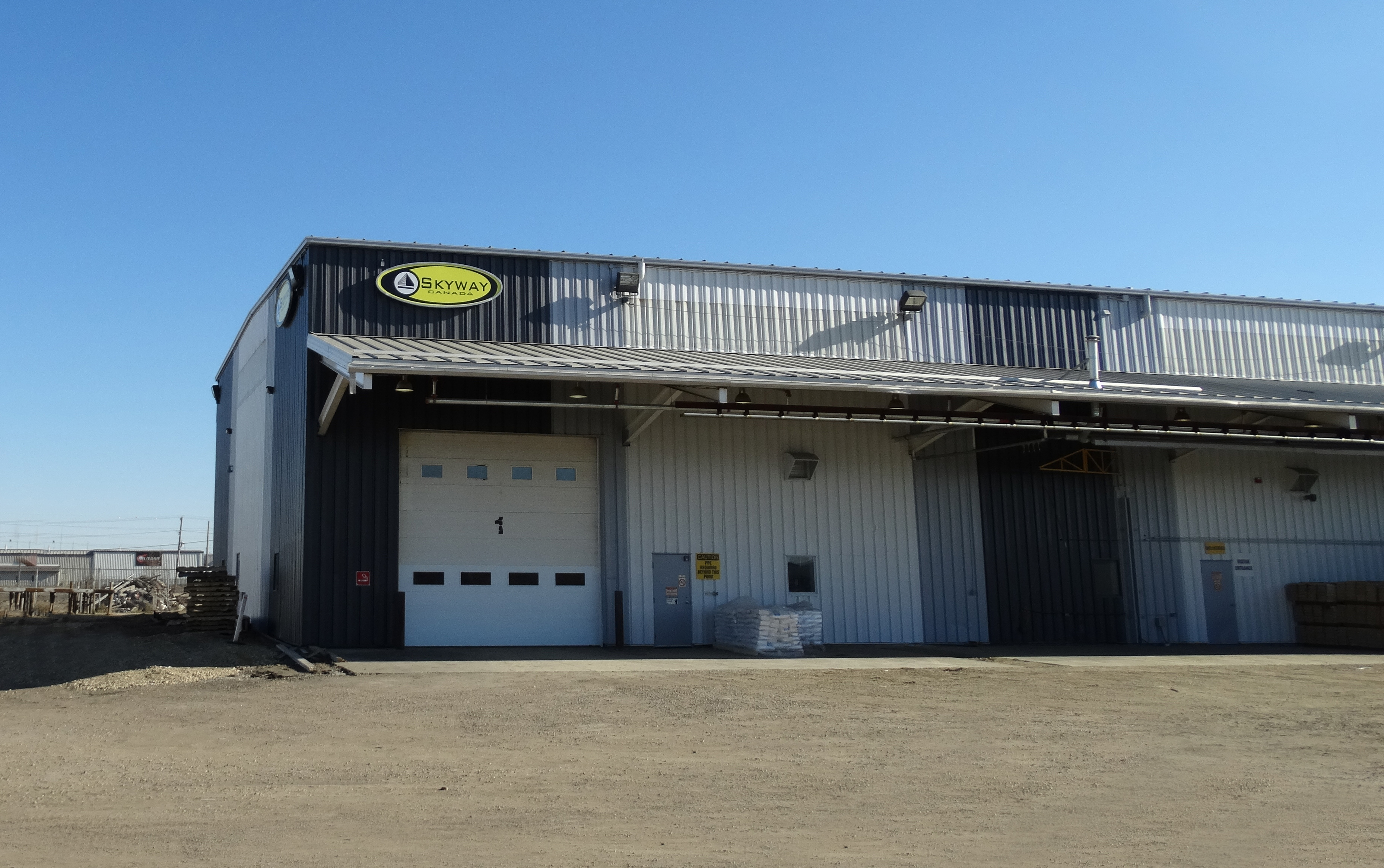 7303 – 36 Street, Edmonton, Alberta
The Skyway Canada Building is located at the core of southeast Edmonton's established Weir Industrial district. The property consists of 2.19 acres of serviced industrial land with a 24,855 ft² industrial building. The large rectangular site is situated at the corner of 36 Street and 73 Avenue and provides effortless access onto 34 Street which connects to surrounding arterials including Sherwood Park Freeway, Whitemud Drive and Edmonton's newest ring road, the Anthony Henday.
The Skyway building is archetypical of the industrial fabrication facilities that exist on the landscape of any industrial area. The long rectangular shaped building has 30 foot ceilings and is constructed of pre-engineered steel with a band of translucent wall panels along the underside of the roof overhang. These translucent panels allow for natural lighting throughout the interior of the building. The fully sprinklered building also includes features such as in slab floor heating along with several wall to wall radiant tubes. There are 3 bridge cranes ranging in size from 10 – 50 tons and a craneway that spans the entire length of the building. The property is fully serviced and all fenced.
Skyway Canada – is one of the country's leading providers of scaffold, shoring, fireproofing, insulation and rope access solutions. Experience and expertise in the design, engineering, delivery and maintenance of Skyway's systems has set the highest industry standards for quality and safety.
Skyway Canada has been safely supporting its customers since 1967. The company, which is Canadian owned and operated, has 190 full-time employees and averages 800 employees in the field, with Branches in Toronto, Sarnia, Thunder Bay, Edmonton, Calgary, Whitecourt and Pouce Coupe. Skyway operates under the Skyhigh name in British Columbia, Alberta, Saskatchewan, Manitoba, Ontario and Quebec and has branches in Calgary, Edmonton, Saskatoon, Bolton, and Montreal.