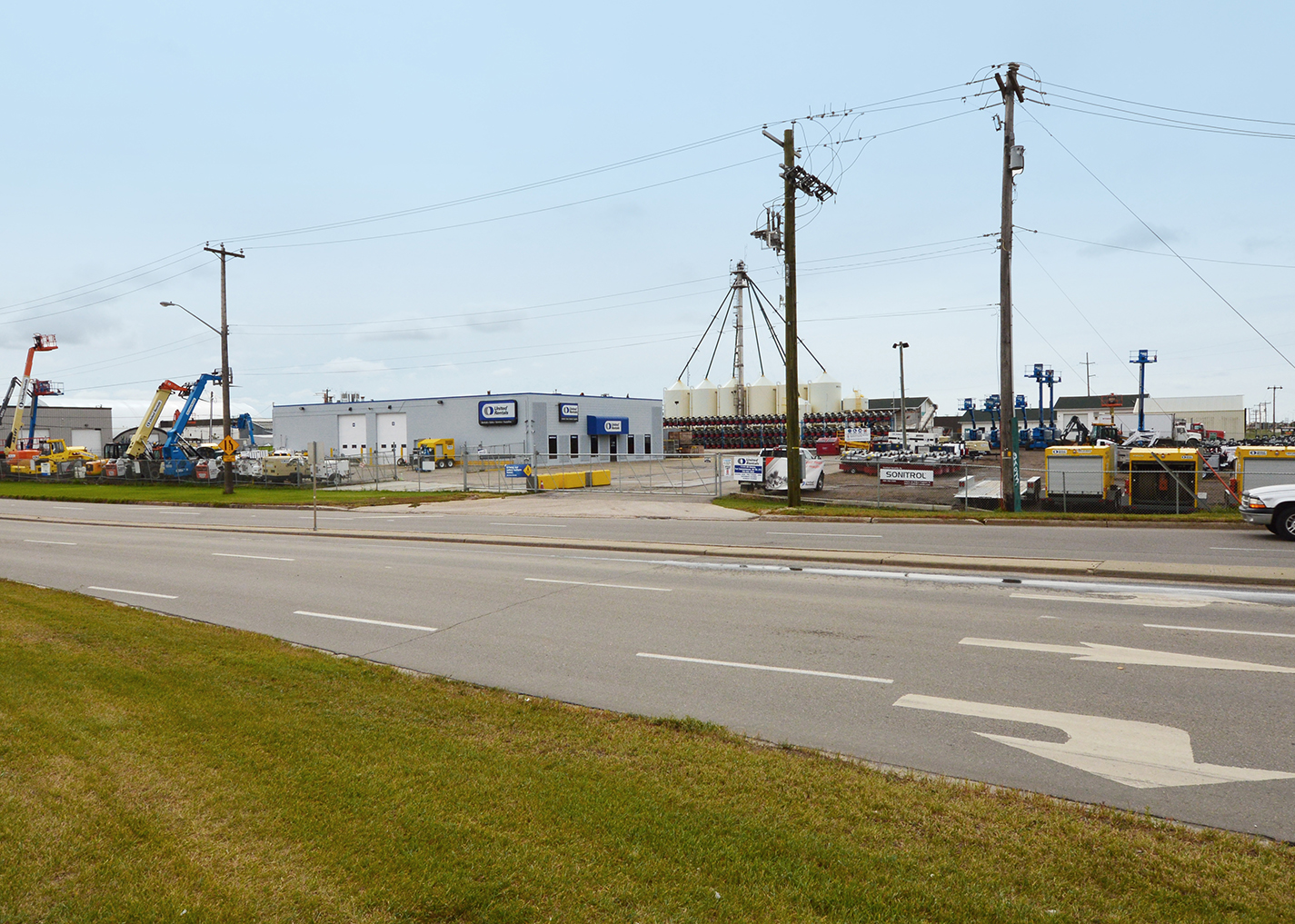 11141 – 89 Avenue Fort Saskatchewan, AB
Just minutes northeast of Edmonton and anchored by the city of Fort Saskatchewan lies Alberta's Heartland. This prime industrial area has been identified for the development of complimentary industries to the oil sands such as refineries and upgraders.
This 2.3 acre property fronts highway 15 on the corner of 112 Street in Fort Saskatchwan, Alberta. The building is a 6,000 ft² concrete block structure that was completely renovated in 2008. The interior features include a showroom and a bank of offices. The shop features 3 repair bays and a complete wash bay. The entire yard is fenced and paved allowing for easy movement of equipment throughout.
United Rentals – United Rentals, Inc. is the largest equipment rental company in the world. The company has an integrated network of 1,180 rental locations in North America and 11 in Europe. In North America, the company operates in 49 states and every Canadian province. The company's approximately 18,800 employees serve construction and industrial customers, utilities, municipalities, homeowners and others. The company offers approximately 3,800 classes of equipment for rent with a total original cost of $14.5 billion. United Rentals is a member of the Standard & Poor's 500 Index, the Barron's 400 Index and the Russell 3000 Index® and is headquartered in Stamford, Conn. Additional information about United Rentals is available at unitedrentals.com.